14 Sep 2012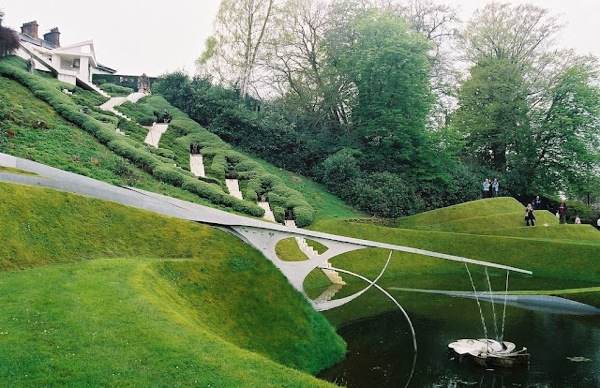 The Garden of Cosmic Speculation from Kuriositas
At the moment I've been in Ireland for the last week travelling around and exploring the beautiful countryside. I'll be posting more when I return home!
The Economist writes about being foreign.
I bought the most beautiful cake cookbook (only available in Swedish so far, but coming out in Finnish and Dutch next year) I have seen in my life the other day, and found the Swedish creator also has a blog in English. Check it out and prepare to be very hungry!
An amazing infographic of the global refugee populations from 1975 – 2010.
This is a fantastic (very long) article from the Atlantic on World War II – one of the best articles I've read on the topic, and that is saying a lot given that half the books I read are on WWII.
Want to learn a new language for free? The foreign Service Institute courses are old school, but good – and come in pretty much every language you can think of. Learn Bulgarian, Finnish, Russian, Turkish or even Swahili.
The economist writes about what diplomats really mean when communicating with each other in the EU.
At the age of 15, John Goddard wrote a list of 127 goals he wished to complete in his life – goals ranging from climbing Mt. Kilimanjaro, visiting every country in the world (30 to go), study native medicines and bring back useful ones, and circumnavigate the globe. You can check out his amazing list here.
On speaking a foreign language without translating in your head.
Explore the Russian wilderness on the other Trans Siberian railroad, the BAM.