5 Mar 2014
Hello long lost website! It's been way too long since I last posted here. January has come and gone, marking my three year anniversary in Sweden. For a place I was only going to be for six months, it's certainly been an interesting journey to get to this point.
I've started to think a little about how life has changed for me since I first arrived that freezing winter evening in Uppsala on the 9th of January 2011. A time when my eyelashes froze as I rode my bike to university and -20 was the norm, compared to this winter when confused bears emerged early from hibernation, and flowers were seen blooming in December.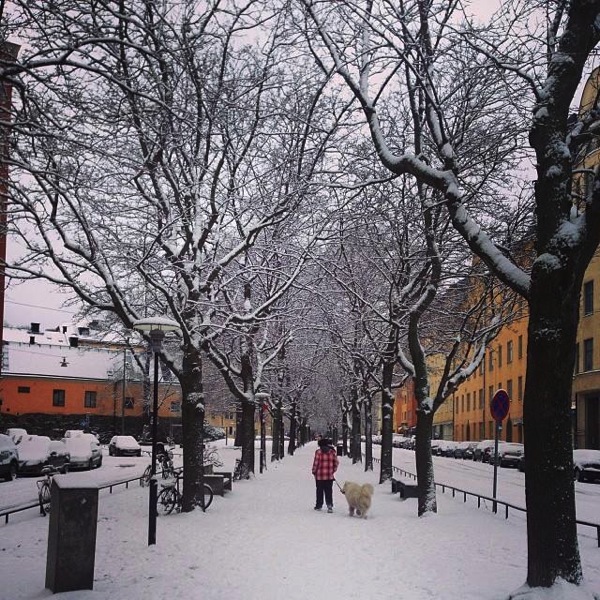 First of all, I can now walk on icy roads without falling over – something I did twice on my first night in Uppsala as I walked to the supermarket to buy food. The shame, as polite Swedish people discreetly looked away while I scrambled about. I used to look in awe at Swedes power walking on icy streets and wonder if they had some magical ability to remain upright, and whether this could be learned, or if I'd forever be disgracing myself – luckily 3 years later I seem to have learnt this skill. The fact that there has been no snow this year in Stockholm has helped too.
Secondly, my Swedish is better, but not yet fluent. I like to do 200383283 things simultaneously, so at the end of 2013 I was taking evening classes in Dutch (taught in Swedish, for added confusion), while reading Swedish novels during the day and learning German verbs on the side. Apparently my brain didn't appreciate this, and I became fluent in exactly 0 of my desired languages, but I did improve in all of them. So I decided to cut out the Dutch for now, and focus of Swedish (particularly if I want to apply for citizenship in the future) with a bit of German on the side to keep me from forgetting it. 
I still have a long way to go with Swedish, my pronunciation in particular, but it is definitely vastly improved from this time 3 years ago (I had studied it at University in Australia for a year before I arrived). My motivation has been a bit reduced because I can get away with my Swedish, but I wouldn't be able to work in it, which would be useful. I'm not sure what my next step is here – whether I should take another class or just keep reading novels. I also need to speak more – but I've started to try this out with some of my other foreign friends.
Next, I own an apartment here now, which makes Stockholm feel more like home. I never thought the first property I would own would be in Sweden, it's funny how life works out!
I'm considering a change of careers – at least in terms of my day job. More on this later when it is confirmed.
As for my other job – giving speeches and seminars on growing up globally, this has been going very well! I was just in Berlin giving a seminar to the parents at the JFK School in Berlin, a really interesting bicultural German/American school. I'll be going back in May to present to the teachers and then the parents of some international kindergartens in Berlin too. I'm really enjoying this work, and I can't wait to meet more parents and teachers, as there were so many interesting discussions after my last presentation. 
The free time I've had in Sweden has definitely allowed me to take some interesting opportunities I wouldn't have been able to if I was back in Australia working full time. Being located in Europe means I can take the opportunity to give a speech in Germany without having to fly 26 hours to do so. I'm also working on another Master's thesis on global childhoods – because, why not!
I have a great group of friends here now, for some reason a large number of them are Finnish, and these friendships are making me feel much happier here than I was at the end of 2011.
I love the Swedish summer – it's perfect for a red haired person like me – not ridiculously hot like in Australia. I love the berry stands that pop up around town, everyone sitting the the parks looking happy, and Stockholm is a beautiful city to walk around when the sun is out. 
I still think Dalarna is the cutest place in Sweden, in particular, Tällberg – seriously, if you come to Sweden you should visit there. My mother wanted to buy a little red wooden house there when I took her for a visit. It's just so picturesque and so very Swedish.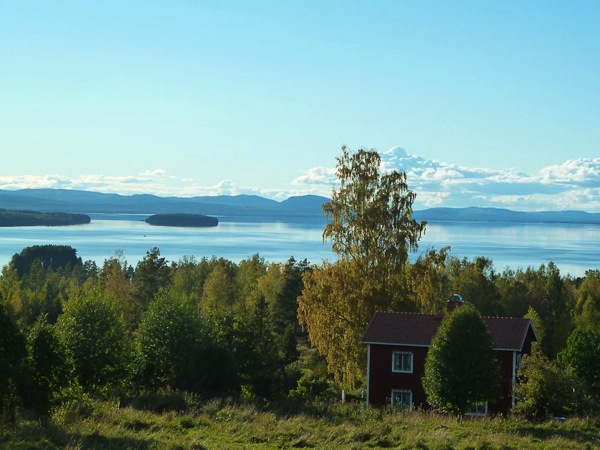 So does Sweden feel like home now? Yes, in part. Having a home, friends, being able to understand the language better, and having work has helped me to feel much happier in Sweden than two years ago, but it has still never felt as much like home to me as Melbourne, Vienna, or even Berlin. But it is home for now, and I want to make the most of it.
It will be interesting to see where in the world I am in three years from now.