25 Jan 2012
Nuremberg sounds like a fairly odd place to go on holidays. It brings to mind WWII, the Nuremberg trials, the Nazi rally grounds. But come Christmas time and Nuremberg is one of the best places on earth to be. It is alive with people in a festive mood, coming from all over to visit their legendary Christmas markets and to soak up the atmosphere.
By day, the old town was stunning in its traditional architecture.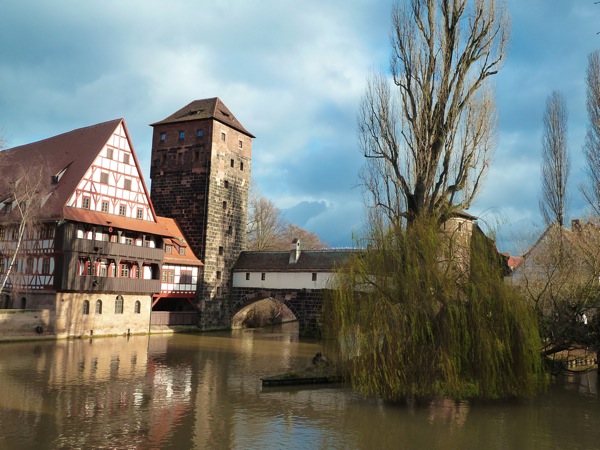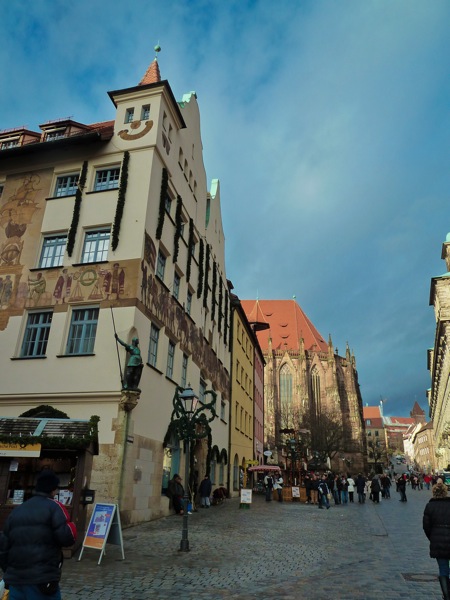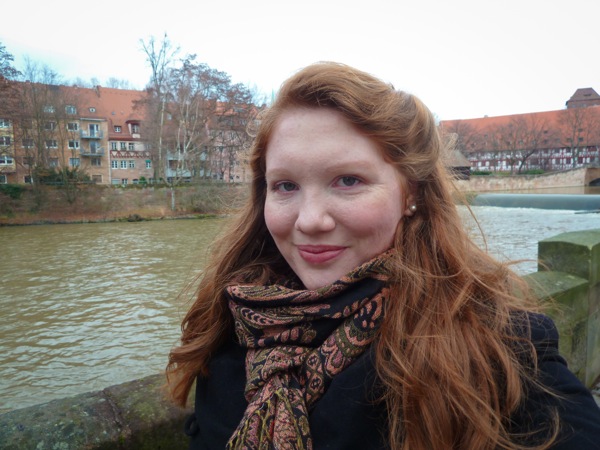 By night, it was on to the Christmas markets for some delicious Nürnberger bratwurst, gingerbread, and of course glühwein, and to enjoy the festive atmosphere. Unlike the Swedish Christmas markets, the Nuremberg markets were open nice and late, meaning you can meet friends there and enjoy a few drinks in the evening. Try coming on a week night if you want to avoid the crowds, as Saturday night was crazy, although with over a million visitors to the markets each year, they are normally pretty busy at the best of times (but that's all part of the fun!).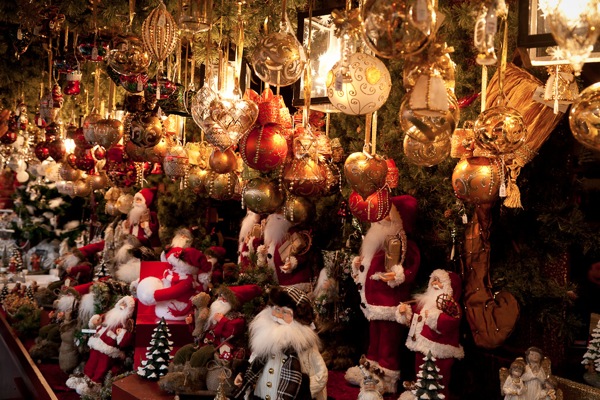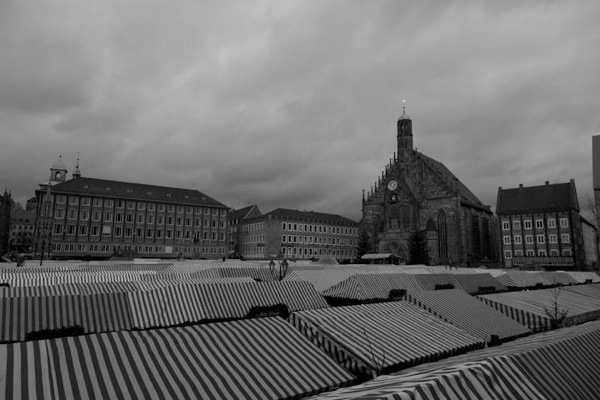 My favourite part of the trip? My best friend Marlene from Vienna and her lovely boyfriend Andy turning up in Nuremberg to surprise me! There I was at the Christmas markets one night, enjoying some delicious Nuremberg sausages, with a suspiciously excited Geoff, when he points over in the distance 'Oh, isn't that Marlene? What on earth is she doing here?' he exclaimed mischievously. I was speechless. It was so wonderful to see her and Andy again after almost a year. It turned out she and Geoff had been organising this for a few months. I need to get some spy skills!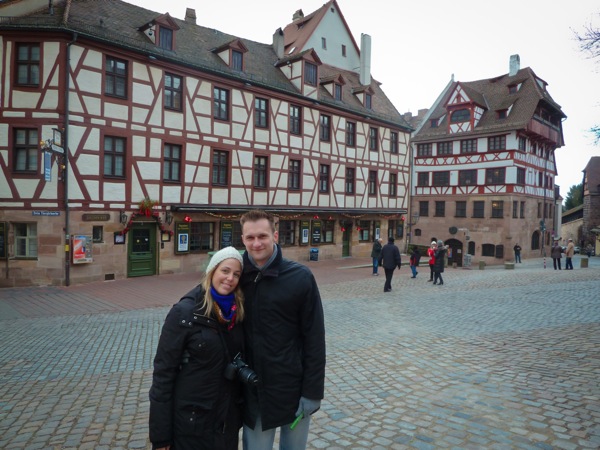 Yes, we took a ride, and it was great! Being a tourist is lovely.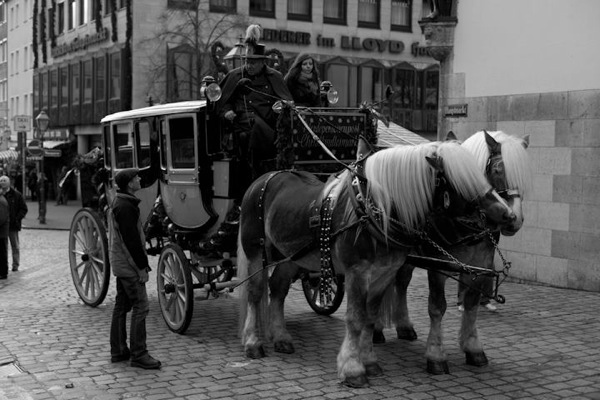 The imperial castle was beautiful,and worth the hike up the hill to enjoy the views over Nuremberg.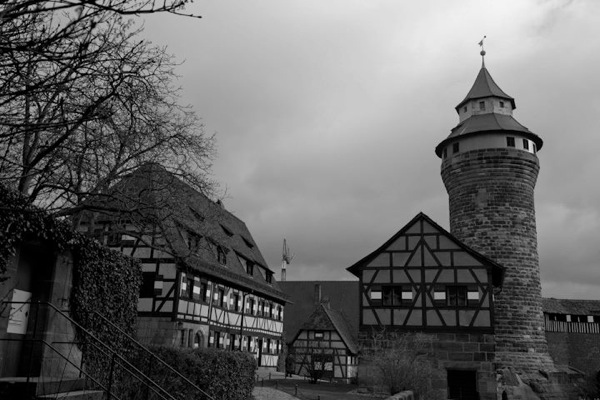 One of the prettiest streets I have seen. I'd love to sit out there in the summer with a glass of wine.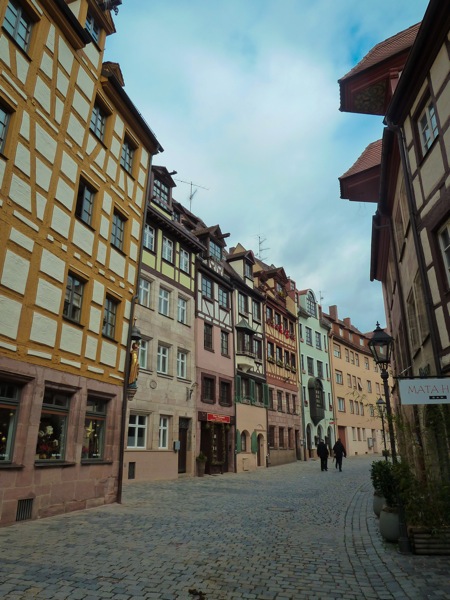 Our trip to Nuremberg was wonderful, and I can't wait to go back another (this?) year, to visit the Christmas markets again… and in summer… and maybe autumn…