24 Oct 2011
Anyone who has met me more than once will know of my love for Christmas, and especially for exploring Christmas markets throughout Europe. I love the atmosphere, even though they are bustling with people there is such a nice feeling of coziness, the scent of warm spiced wine and gingerbread in the air, live music playing, glittering fairy lights, delicious wintery food, and people in festive moods.
But what are the very best Christmas markets in Europe? Here are my top six.
1. Vienna Christmas Markets at the town hall (Austria)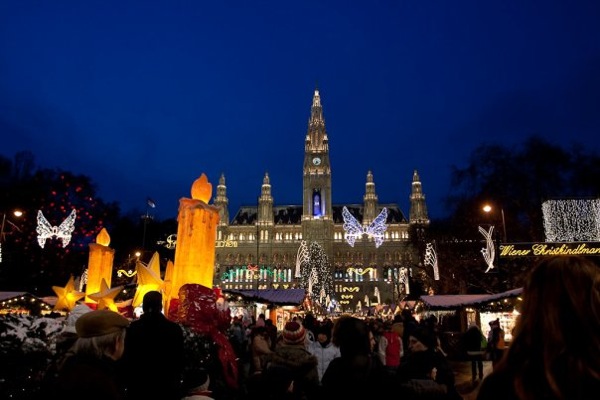 In mid November, Christkindlmärkte, or Christmas markets, begin to sprout up throughout Vienna, and beautiful ones can be found at Schönbrunn palace, Belvedere, in the park between the art history museum and the natural history museum, and at Karlskirche, to name but a few. However the most famous and largest is the market at the Rathaus (town hall), with a history stretching all the way back to 1296.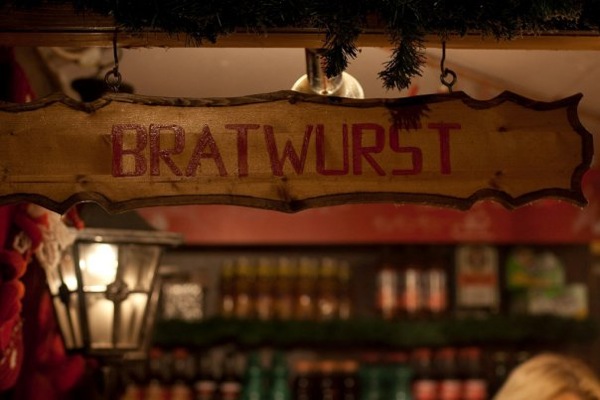 At the markets 145 stalls you can sample the many different varieties of punsch or glühwein (spiced, warm wine). Some are made with berries, others mixed with amaretto or even orange juice. If you don't drink alcohol, keep an eye out for 'kinder punsch', which is alcohol free and also appropriate for children. If you are hungry you can find plenty of lebkuchen (gingerbread), toasted chestnuts or almonds, smoked ham, delicious freshly baked bread, bratwurst, all manner of chocolate dipped deliciousness, or kartoffelpuffer (warm potato cakes).
You can also find a wide selection of delicate glass ornaments for your Christmas tree, and, my favourite, brightly painted nutcrackers of all sizes.
The park surrounding the town hall and the market is itself worth visiting. The trees are decorated with beautiful lights of all shapes and sizes, some to look like delicious bonbons, others hearts or Chinese lanterns. In the park, a little railways system is set up for children to enjoy, and inside the town hall itself, there are workshops for children where they can make cookies and other arts and crafts as christmas presents for their family.
In 2011, the market is open from the 12th of November until the 24th of December.
To get there take the U-Bahn line U2 to Rathaus.
The official website can be found here.
2. Nuremberg Christmas Markets (Germany)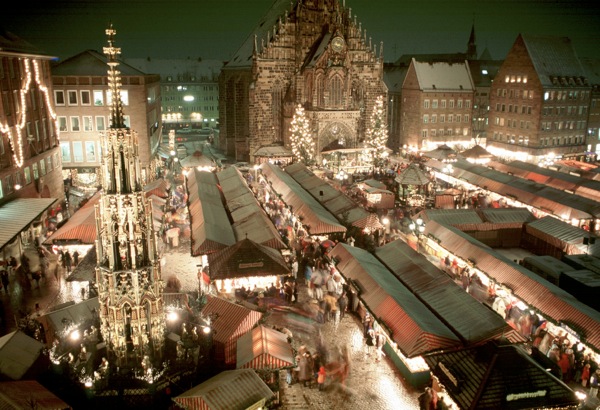 Image used with permission
Dating back to 1628, the Christmas Market on the main square in Nuremberg is one of the oldest and most popular in the world, with over two million visitors a year. The market has 180 stalls selling glühwein, gingerbread, Christmas ornaments, toys, spices, teas and much more. A great emphasis is placed on creating a beautiful and authentic market environment, and 'plum people' awards are given each year to the three best decorated stalls.
Speaking of 'plum people' or Nürnberger Zwetschenmännle, there are a number of stalls selling these decorations made from wood and prunes, in a tradition dating back to the 1600's. No explanation is given as to why this might be the case, or who originally thought it would be an excellent idea to fashion people from prunes, but you have to give it to them for originality and uniqueness!
Open Friday the 25th of November 2011 until Saturday the 24th of December 2011.
To get there, check the detailed information here.
The official website can be found here.
3. Gothenburg Christmas Markets at Liseberg (Sweden)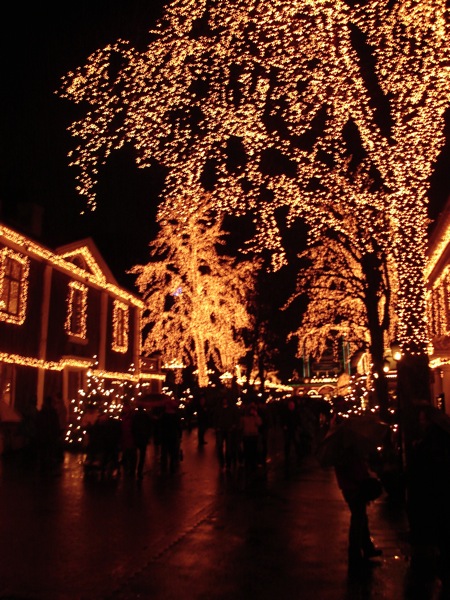 Liseberg Christmas market is the largest in Sweden, and it was here that I saw my first reindeer, in a Sami village built for the occasion. It really is the market of light in the dark Scandinavian winter, with over five million Christmas lights decorating the park. The very lovely thing about this market is that despite it being located in an amusement park, there is still a very Swedish feeling about it.
Buy some warm spiced glögg and, Swedish style, dip in a couple of crispy pepparkakor (Swedish gingerbread thins) or visit a little cafe selling delicious waffles served with cream and lingonberry jam. At the restaurants you can also indulge in a traditional Swedish julbord or Christmas table/buffet of Swedish Christmas delicacies such as meatballs with lingonberry jam, herring, beetroot salad, Christmas ham, smoked salmon, and rice pudding.
You can also go ice skating there, or if you prefer a different kind of icy entertainment, try some vodka at the icebar.
In 2011, the Gothenburg Christmas markets are open on November the 18 – 20, 25th to 27th and the 30th, as well as the 1st – 23rd of December.
As it is located in the Liseberg amusement park, there is an entrance fee of 90 SEK for Adults, with children under 7 entering for free.
You can find the official website here.
4. Salzburg Christmas Markets (Austria)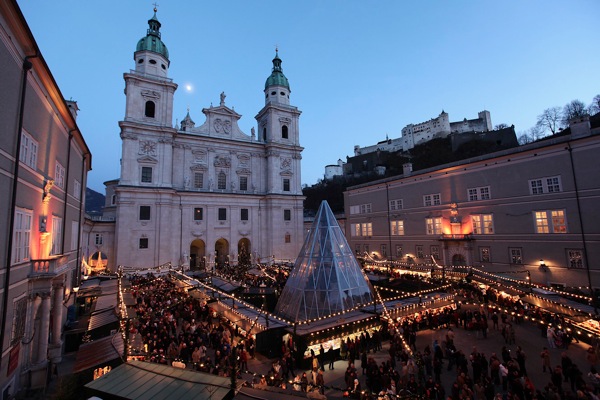 Image used with permission: www.christkindlmarkt.co.at Salzburg
The Salzburg Christkindlmarkt is worth visiting for its beautiful location alone, set amidst the old town, with the Hohensalzburg fortress in the background.
It offers the usual Christmas market fare: warm glühwein, beautiful glass Christmas tree decorations, toys, and of course a wonderful atmosphere.
The market is open in 2011 from the 17th of November until the 26th of December.
To get there take bus line 3, 5 or 6 to the stop Mozartsteg or take the S-Bahn to the stop Salzburg Mülln-Altstadt and walk 10 minutes to the market.
The official website can be found here.
5. Munich Christmas Market (Germany)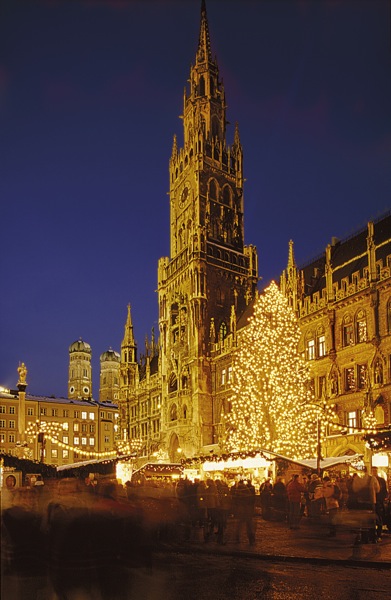 Image used with permission
Dating back to the 14th century, the Christkindlmarkt at Marienplatz in front of the Munich town hall in the old town is one not to be missed.
Unique experiences include Bavarian singing lessons on Sunday December the 4th and 18th 2011, and a Christmas tram ride through the city centre.
They have of course, mulled wine and delicious Bavarian food, but one thing I particularly loved about the Christmas market in Munich was that beautiful carved wooden Christmas ornaments, something I had not seen in other markets.
The Munich Christmas market is open from November the 24th to December the 25th in 2011.
To get there, take the underground to Marienplatz or the bus line 52 or 131, or the tram line 19.
The official website can be found here.
6. Karlskirche Christmas Market in Vienna (Austria)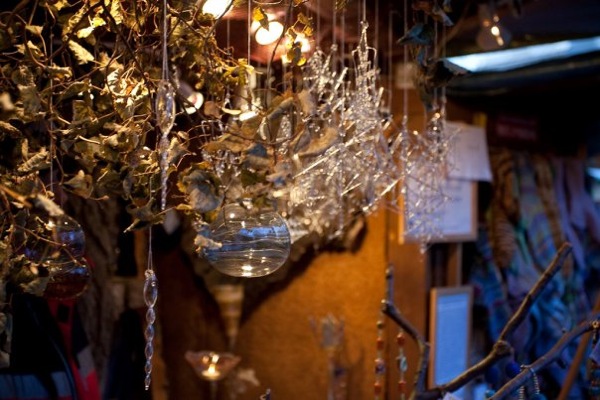 Are you looking for a Christmas market that is a little more unique? Then I would recommend that you visit the smaller arts and crafts market at Karlskirche in Vienna.
This Christmas market is slightly less touristy than its huge counterpart at the town hall, and filled with handmade goods by local artists, such as pottery, clothing, sculpture, photography, blown glass ornaments, jewellery and so on. At certain times can also watch the local artists in action, for example silver smiths creating jewellery, leather book binding, glass bead creation and much more. See here for a schedule, unfortunately only in German.
Just be careful of taking photos here, or you may be yelled at as a friend of mine unfortunately experienced….
The Karlskirche market is open in 2011 from the 18th of November until the 23rd of December.
To get there take the U-Bahn line U1/2/4 to Karlsplatz.
The official website can be found here.