16 Apr 2013
Now that I'm back in Sweden I thought I'd share a little snippet of the expressive Swedish language (why use a sentence when one word is enough!) that has been doing the rounds on Facebook for the last few days.
The last one – 'Du' literally 'you' (not even 'hey you') is something I've heard quite a bit here and remember the first time when I heard it looking a little strangely at the women who shouted it to her husband in a shop – if only I knew sooner that it was totally normal!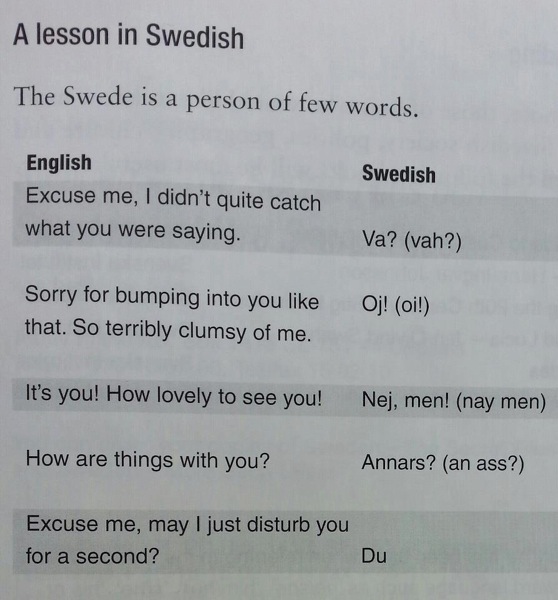 I've no idea where this photo is from – but if you have seen the original source just comment below or email me and I'll add it in!